How Can We Help?
Search for answers or browse our knowledge base.
Print
Prints the file.
---
Command
Menu【File >Print】      Standard Bar
  Shortcut: Ctrl +P                            
---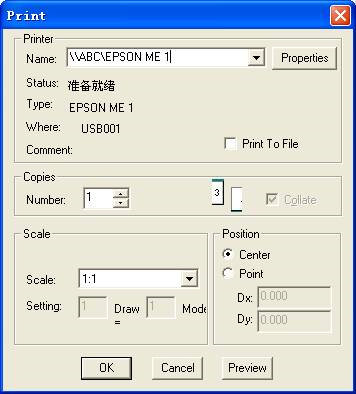 Copy: is the number of copies of the file to be printed.
Scale: is the ratio of the size of the drawing to that of the paper. Select the value in the drag down list.
Position: is the location of the page on the paper.