How Can We Help?
Search for answers or browse our knowledge base.
Layer
     You can create shapes on different layers. You can add or delete layers, so as to perform operations on many objects at the same time, while none of the operations interfere with each other.
---
Command:
 Menu【File >Layer > Layer Edit】
---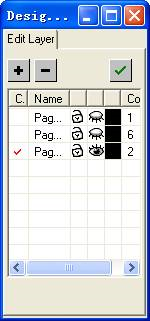 In the lower left of the software window, there are shortcut buttons to edit layers.