How Can We Help?
Search for answers or browse our knowledge base.
Fillet
---
Command:
MenuNode > Fillet Node Editing Bar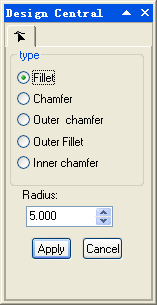 ---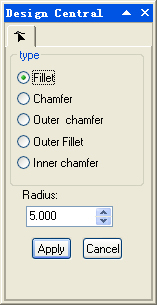 Steps:
      1. Select a node.
      2. Click Menu【Node > Fillet】.
      3. Select the type.
      4. Set the radius.
      5. Click Apply button.
Note: This function is only valid when editing acute angles.